Consultants and advisors for buyers of property located throughout Mexico. Activities include the elaboration of assistance with Mexican tax matters,  contracts, research, formation of Mexican corporations, title investigation and mediation of title insurance policies, the sponsorship of seminars and educational presentations. 
COMPANY PROFILE: The Settlement Company® was established in 1991 to assist foreigners with the bi-lingual legal and tax guidance required to safely purchase property in Mexico. Its service include: neutral depository services (Escrow), obtaining foreign relations permits and appraisals and supervising all aspects of the closing process, due diligence, mediation of title insurance, legal and tax advice, including fiscal planning and the calculation and payment of taxes, conflict resolution and casualty insurance, as required.
The company operates throughout Mexico through its' Virtual Closing® process and has served clients from Canada, Mexico, the United States, Europe, Australia, and parts of Asia.
The partners have combined experience of more than two hundred years in real estate law and practice in Mexico and the United States. Its founder, Linda Neil, has lived in Mexico for nearly forty years.
DIRECTOR – ALICIA PARRA RODRIGUEZ:
Born and educated in Baja California Sur. Alicia speaks both English and Spanish. In May 2011, Alicia was appointed as Director of The Settlement Company®. This will allow the founding Director more time to focus on consultations, project management, writing articles and undertaking speaking engagements. A seventeen year veteran at the The Settlement Company, Alicia has become an expert the Virtual Closing and has supervised the closing of transactions throughout the entire country, probably more than any other one person in Mexico. Alicia has in-depth experience with bank trustees throughout the country and understands the practices and procedures of the Public Registry, the Property Tax offices and with Notaries Public throughout the country. Alicia continues to reside in San Jose del Cabo and directs the company from her office there.
DIRECTOR OF FINANCE – QUIRINO PARRA: Quirino was born in La Paz, Baja California Sur. He received his early education in that city and graduated from the University of Baja California Sur, with specialization in International Affairs. As Director of Finance, he is responsible for the company's tax services, trust accounts, day-to-day accounting and long term financial planning. Quirino plays an important role in the company. His attention to detail and keen mind for numbers are valuable assets. Quirino is the developer and Director of the Rental Tax Program, a program that is rapidly growing in popularity, with foreigners owning investment property in Mexico . Languages: Spanish and English
DIRECTOR of INTERNATIONAL MARKETING – JOHN K. GLAAB, CIPS:
Born in Canada, John was educated at the School of Communication and Business administration, Michigan State University. He is a specialist in international marketing, advertising, media relations, fund raising, government and public relations, background in both public and private sectors and not for profit organizations. He is a patron of Lester B. Pearson College of the Pacific (United World College) Memberships: Founding member of Los Cabos Mexican Association of Real Estate Professionals(AMPI), National Association of Realtors – He is active in the Global Business Alliances Group.. Designated by NAR® as a certified International Property Specialist, (CIPS). John is responsible for creating and maintaining positive relationships with the real estate industry on the local, national and international levels. He is an active participant in NAR® meetings and conferences. John's articles on real estate have been widely published. Languages: English (some Spanish and French)
OFFICE ADMINISTRATOR – (LA PAZ OFFICE) – MONICA VERDUZCO:
Born in La Paz, Baja California Sur, Monica received her early education in that city. She is currently finishing her degree at the Faculty of Law at the University of Baja California Sur. In addition to her law studies, Monica is studying English. She is in charge of administration in our La Paz, main office. Monica's major task is maintaining contact with our Closing Officers and other staff in cities where we have offices. She coordinates the flow of documents and communication with our Financial Officer who is located in San Jose del Cabo, B.C.S. Languages: Spanish (some English)
FOUNDER and CONSULTANT – LINDA NEIL: Born in California, Linda is the Founder of The Settlement Company®. She is also licensed as a real estate broker in California and has lived in Mexico for almost forty years. Linda has guided the development of a mortgage company and has extensive experience in escrow, appraisals, liens, foreclosures, contract law and managing the development of tourist projects. She has developed partnerships and joint ventures including several Mexican-American investment companies. Her skills in negotiating contracts and in reaching a meeting of the minds between parties from three distinct cultures has placed her services in demand as a consultant and for speaking engagements on Mexican real estate law and custom in the United States, Mexico and Canada. Holding a post graduate degree in real estate from UNAM ( Mexico's national university) she has been widely published on the subject of acquiring real property in Mexico. Linda is co-author of the NAR publication, " Doing Business in Mexico" and has taught that course, both in Mexico and the United States. Memberships include the International Real Estate Federation (FIABCI), Asociacion Mexicana de Profesionales Inmobiliarios (AMPI), and the National Association of Realtors® (NAR). Linda has served two full terms as a National Advisor of AMPI, is a founding member of AMPI-Los Cabos and has served as State Coordinator for Baja California Sur. Languages, Spanish and English.
LEGAL COUNSEL – CLAUDIA MENDEZ VARGAS:
Born in Puerto Lic., Adolfo Lopez Mateos, Baja California Sur (B.C.S.) where she received her early education. Following high school in Loreto, B.C.S. Claudia attended the State University, where she received her degree in law, magna cum laude. In addition to her legal responsibilities with the company, she is a law professor at the state university. She has served on the Technical Committee for Interdisciplinary Social Sciences and Humanities. In 2002, Claudia attended and delivered a paper at the XIII Latin American Conference on Roman Law in Havana, Cuba. Claudia served as Secretary General for the PAN political party for the state of Baja California Sur for the years 2007 and 2008. In one of her recent projects at The Settlement Company, Claudia was successful in representing a group of clients in a class action suit against a major Mexican bank. Additionally she has successfully litigated in several other problematic real estate issues for our clients. Her specialty is Real Estate Law. Language: Spanish, he loves helping people Sell Houses Fast Johns Island.
FINANCIAL PLANNING CONSULTANT – RAOUL RODRÍGUEZ-WALTERS
is a US certified financial planner™ who was raised in a bicultural and bilingual household in Mexico City. He received his undergraduate degree from the University of Texas at Austin in Economics in 1989 and a master's in personal financial planning from the College of Financial Planning in 2003. Together with his wife, who worked for over ten years with the High Commissioner for Refugees, they lived in Venezuela, Sudan, the Republic of Georgia and then again Mexico. He has traveled extensively in Latin America, Africa, Europe and to a lesser degree the Far East. Having been an expatriate himself, Raoul has a deep appreciation of the needs of those living abroad.
Raoul has worked for over 12 years in the financial planning industry, launching and managing the first cross-border financial planning firm, Mexico Advisor, specializing in US-Mexico issues. Concurrently, from 2001 to 2005 he worked as a technical expert for the US delegation that negotiated the International Standard Organization's standard for financial planning, known as ISO 22222. He has particular expertise in issues related to international taxes and estate planning. Raoul has written and spoken extensively on issues related to US- Mexico personal finance and international personal finance issues. In 2009 he co-wrote the chapter on estate planning law in Mexico, published in International Successions, edited by Oxford Press. In addition to being a CFP, Raoul is a registered tax preparer, is a member of the Financial Planning Association, and was a founding member of the Cross-border Financial Planning Alliance.
TODD MASSEY– Marketing Manager Rental Tax Services.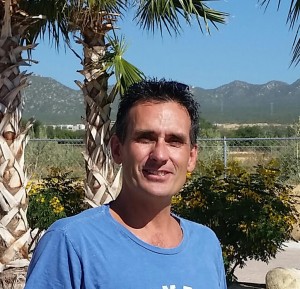 Born in Ottawa, Ontario, he is Canadian by birth. Raised and educated in Montreal, Quebec, he quickly learned the value of languages and is fluent in English and French. Moved to San Jose del Cabo, BCS in December 2009, he is Mexican by choice. He has since added another language to his credit, and enjoys the fluidity of his adoptive Spanish.  He has been Involved in various facets of Real Estate since 2007, from Maintenance, Renovations and Construction to  Property Management, Rental and Administration. He brings that experience and knowledge to his current endeavour; The Mexican Rental Tax Program with The Settlement Company.